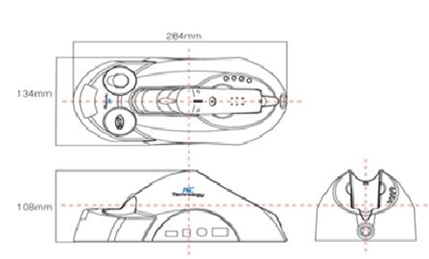 Controllers


---
· Simple & Solid Design.
· The streamlined body's comfortable & intelligent design.
· Automatically transmitting data from H/W to S/W by setting Triple Scope, KC skin sensors and the program
'SMS Premier 3.0' or 'HMS Premier 2.0'.
· Built-in the sterilizers for patients' hygiene.
· Fast diagnosis under healthy surroundings.
---
Model : C-S

He controller for skin systems ain components


---

· 1 Lens case
· 1 place for a scope
· 1 Oil camera (built-in)
· Program's main menu buttons
· 1 sterilization lamps (built-in)
· 1 Auto-controller part (built-in)
· 1 Video capture device (built-in)


---
Model : C-H

The controller for hair systems Main components


---

· 1 place for a scope
· 2 Lens cases
· Program's main menu buttons
· 1 sterilization lamps (built-in)
· 1 Auto-controller part (built-in)
· 1 Video capture device (built-in)


---